Canadian cryptocurrency company,
Coinstream
, has just announced the global launch of its suite of three crypto products and services.
The products are aimed at multiple market segments: retail buyers, institutional investors and even crypto entrepreneurs. 
Their Virtual ATM product offers customers a way to buy Bitcoin and other cryptocurrencies using Visa & Mastercard credit and debit cards online. Nine different cryptocurrencies available to purchase including Bitcoin, Ethereum and Litecoin. Rates are similar to physical Bitcoin ATMs, and the service operates globally, including USA and Europe. 
Perhaps its most unique offering is the ability for entrepreneurs and online businesses to partner directly with Coinstream, in order to launch their own version of the online Virtual ATM portal.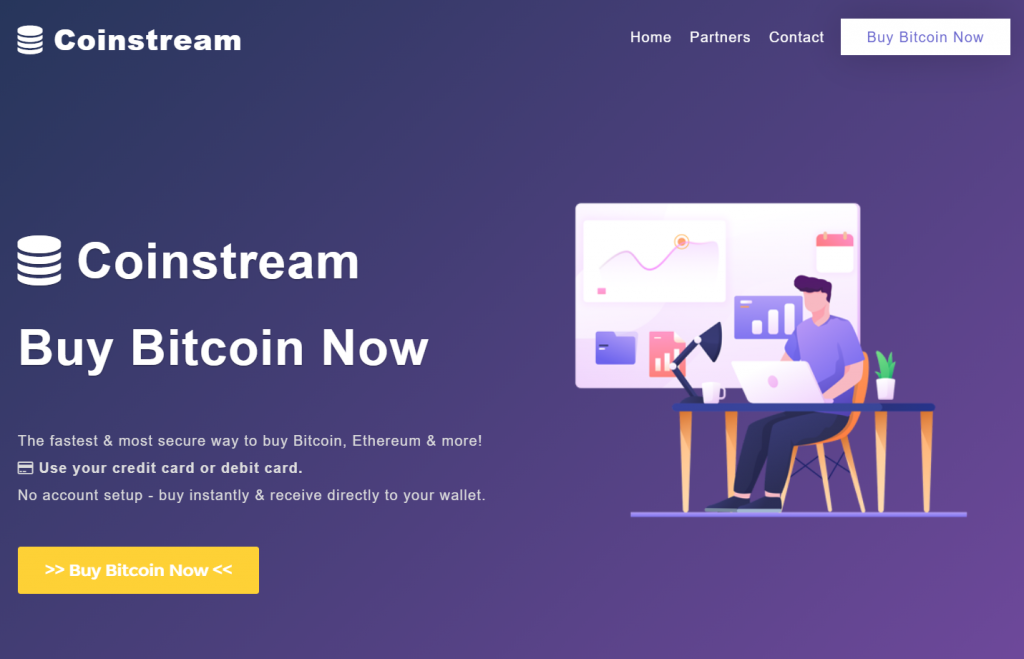 On its website, they describe the partner product as enabling "merchants and affiliate agents to sell Bitcoin & cryptocurrency to their clients. You will receive your own custom web portal link to share with your customers, and receive weekly commissions on orders placed by you or your clients. It's a great system for Bitcoin ATM operators, wallet app creators, crypto YouTubers & bloggers, brokers and more."
We reached out to Coinstream's founder & CEO, Michael Vogel, to learn more. Vogel says, "crypto entrepreneurs that currently use systems like LocalBitcoins and Paxful to sell Bitcoin are finding Coinstream to be a seamless experience for both their clients and their own business. Wallet providers and businesses in the crypto ecosystem are also finding a natural fit where their own customers can buy Bitcoin instantly." 
However, unlike LocalBitcoins and Paxful, Coinstream is providing full-service to its users; portals partners and affiliate agents don't need to provide any upfront liquidity. Coinstream handles all payment processing and fulfils the crypto orders directly to end customers. 
Its third product offering is aimed at institutional Bitcoin traders. Coinstream's Private Brokerage service is reported to have created the world's largest OTC network. They've partnered with dozens of OTC desks around the world to provide deep liquidity and local payment options for institutional and high net-worth traders, regardless of location. 
To access the Private Brokerage service, clients need to be placing trades above $25,000, and the company assigns a personal broker to complete trades in real-time in an ultra-low fee environment. As a result of the variety broker partnerships, numerous payment (and pay-out) options are available to customers, as well as payment in local currencies or USD. 
When asked about future plans for Coinstream, Vogel says that crypto companies have mostly ignored global markets that are keen to participate in the Bitcoin economy. He says, "although we're based in Canada, Coinstream is focused outside of Canada in global markets where there is intense curiosity and interest in Bitcoin, but a lack of reputable ways to buy and sell." 
He goes on to point out that high net worth clients, often referred to as "OTC" buyers and sellers, often struggle to find safe and secure ways to transact, and that Coinstream's vetted OTC network provides a global reach to clients all over the world. 
For more information on product updates, visit www.goCoinstream.com.