ZENZO Ecosystem

For the Gamer, By the Gamer, Through Blockchain

Firstly, What is ZENZO?

ZENZO Ecosystem is a project that has been around since 2018 and is actively creating solutions and tools for gamers and game developers. They are well-known for some of their alliances in the space with other great projects and games. The team over at ZENZO is focusing on making a full suite of products and platforms that use blockchain and cryptocurrency to help empower gamers everywhere. Their goals are to push for the adoption of cryptocurrency and blockchain, specifically in the gaming industry. This includes everything from basic gamers to hardcore gamers, game developers, esports competitors, and even streamers. The ZENZO Ecosystem is comprised of several elements: ZENZO Core (Blockchain, Coin, Wallet), ZENZO Arcade (Digital Marketplace), ZENZO Forge (Blockchain Gaming), ZENZO Hatchery (Gaming Incubator), KOTA (ZENZO's Blockchain Game) and The Checkpoint (Monthly Blockchain Gaming Event). Learn more about ZENZO by visiting their official website, https://www.zenzo.io/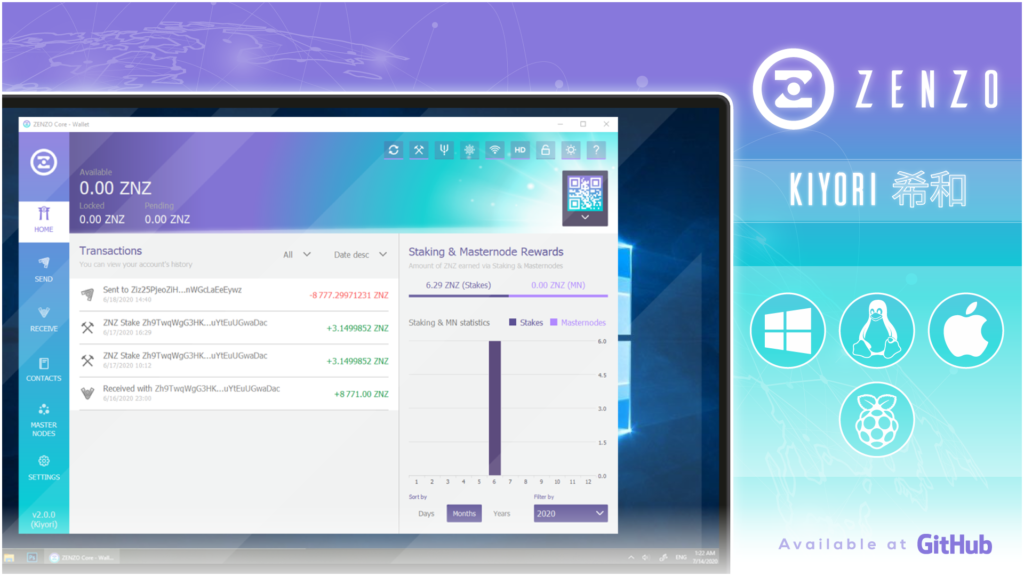 ZENZO Core v2.0.1 | Kiyori

ZENZO Ecosystem just released their latest, cutting-edge wallet, ZENZO Core v2.0.1 | Kiyori! This latest release was a major breakthrough, both for ZENZO and the blockchain space in general. As many are familiar, ZENZO is an ally of PIVX, who largely helped to lay the foundation for this innovative, new wallet. ZENZO Blockchain is a dedicated Proof of Stake gaming blockchain and uses the native cryptocurrency, ZNZ.

Many new changes, improvements, and features were added in this latest release. Some of the most noticeable additions were cold staking, masternode voting, brand new GUI, synchronizing speeds, improved UX, and more. Many people in the space revere cold staking as somewhat of the "Holy Grail" for Proof of Stake. Cold staking allows for users to now support the network and earn rewards, without having to leave their wallet running constantly. This now saves electricity and hardware, making Proof of Stake even more optimized and advanced. Learn more about cold staking and how to set it up, here.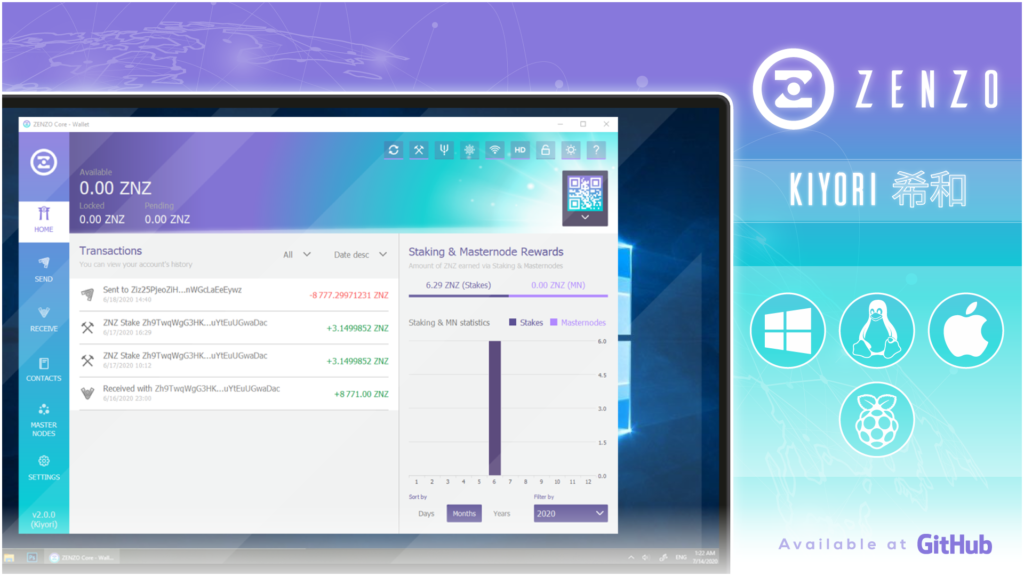 Download the latest wallet

https://github.com/ZENZO-Ecosystem/ZENZOCore/releases/tag/v2.0.1
(available for all major Operating Systems)
Learn more about what all ZENZO is doing by following them on social media and joining their official Discord and Telegram servers.
Official ZENZO Channels:
Website:Â Â https://www.zenzo.io/