What is Sperocoin?
SPERO was originally created from the Brazilian currency code that has Martex records developed by Marciano Valverde. From the base of the code improvements were applied so that the code could be more current and bug free
Initially overseen by Francis Santana, former member of the Foundation MarteX (base currency), SPERO started on 25 September 2017.
SPERO proposes to fill SOME of the gaps left by the original Bitcoin idea, using PoS mining or proof of stake, the network selects a portfolio and creates a block within it. By creating the block you receive a transaction participation reward that is equivalent to 25% per annum of the total value of your portfolio.
The basic idea
The basic idea that has been guiding the Spero team has been to: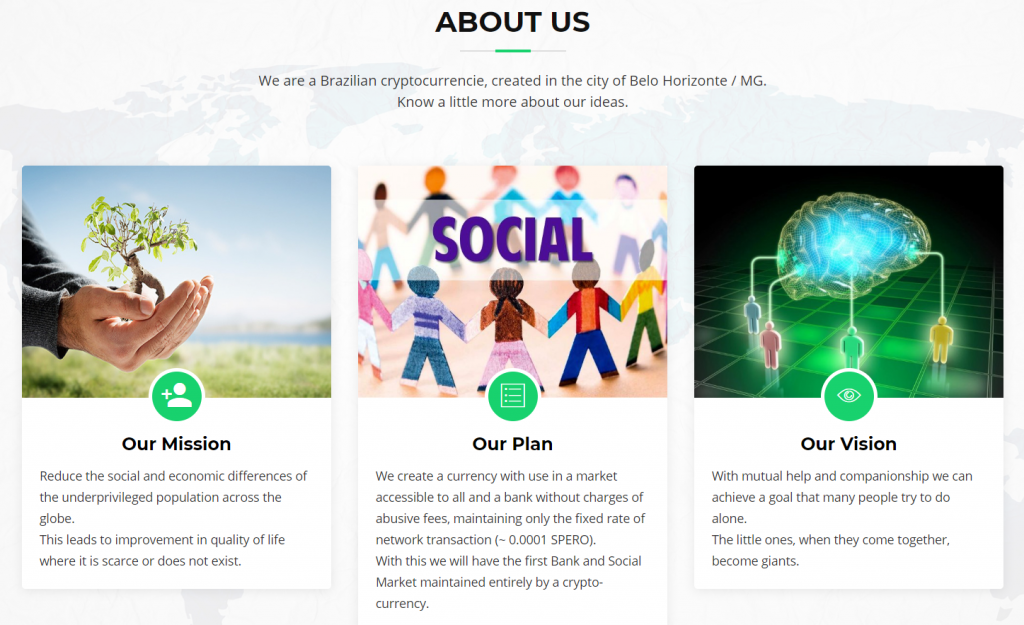 Reduction of social diferences

Ecology
Reducing social differences: SPERO's initial proposal is to create a currency that can be used by any user without complications and delays in transactions, bringing a usual, easy and inclusive currency. Although open to all audiences and social classes, the basis of this project is to help low-income people to have an alternative to minimum living conditions.
Ecology: The team also presents, besides the attempt to reduce social difference, a proposal for a new ecological vision for the world of cryptocurrencies, with the alternative of the hybrid mining proposal between POW and POWS.
Cloud mining
One of the advantages of currency is that there is no need for expensive mining equipment. SPERO Coin offers a cloud mining service available to all its users.
Hybrid Mining
In SPERO, two consensus mining POW and POS occur simultaneously after block 263251.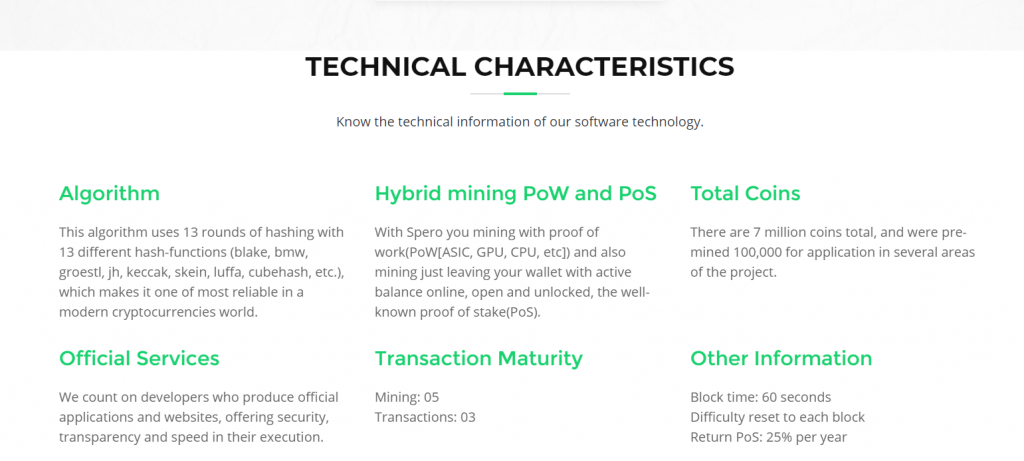 After block 263251 it is possible to earn coins using CPU, GPU or Baikal and also only with balance over 05 coins and online wallet lasting more than 2 hours
. Teletram integrated wallet
Spero has a Bot that allows sending and receiving coins via TipBot_SperoCoin telegram.
The bot has telegram API security by integrating accounts directly into the bot that inserts them into the wallet, making all balances linked to the Telegram user.
• Advantage = No account created
• Disadvantage = You cannot change your username as it would result in loss of balance.
Learn more about Spero coin on official currency channels