Martkist was first announced in a BitcoinTalk thread published on the 20th of January 2020.
The announcement thread went over the basic core principles of the project. In short Martkist is a unique opportunity- a project with no premine, presale or ICO. Instead they are solely dependent on community driven budget voting systems which will also fund further development as things start to progress. The main three communication channels for Martkist are Twitter, Discord and the BitcoinTalk ANN thread. Interested parties should follow these mediums for the latest developments on Martkist.
Coin specifications
Martkist (MARTK) is a Proof Of Work coin with the same algorithm as Bitcoin (SHA-256). The average block time is 60 seconds with a 6 MB block size. The difficulty is adjusted every 3 blocks mined. Supply is distributed throughout the next 10 years with a cap at 30 million MARTK. Masternode rewards: 10%, Super Blocks: 20%, Masternodes: 70%, Masternode collateral: 18,000 MARTK.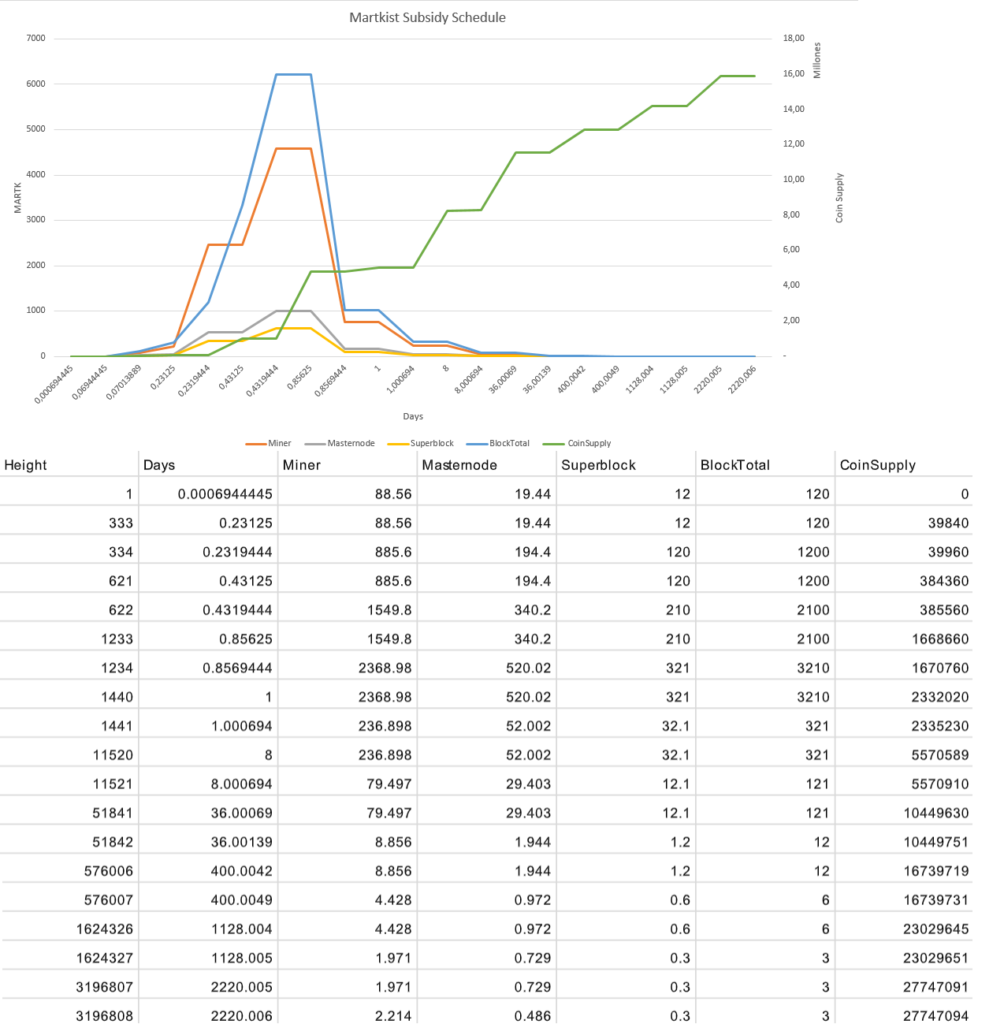 Main Net Launch
The Martkist MainNet was launched on the 29th of February 2020 and the team has since then gained the much needed support from crypto enthusiasts in the space. Overall the response seems to have been positive.
ASIC miners
The MARTK coin, being a POW (SHA-256) mineable cryptocurrency, is mined using dedicated ASIC miners. In some communities the term ASIC is frowned upon mainly for its seemingly wasteful nature in terms of power consumption. While the Martkist team is well aware of the issue, they believe that they can enable miners to reuse their older ASIC models especially in the early days when the hash rate is still low. Not only that, but SHA-256 is the cheapest algorithm to rent so communities around the globe are encouraged to either use older miners or simply rent the hashing power. This "reusable" approach is expected to benefit both the crypto community and the planet as a whole in the long term.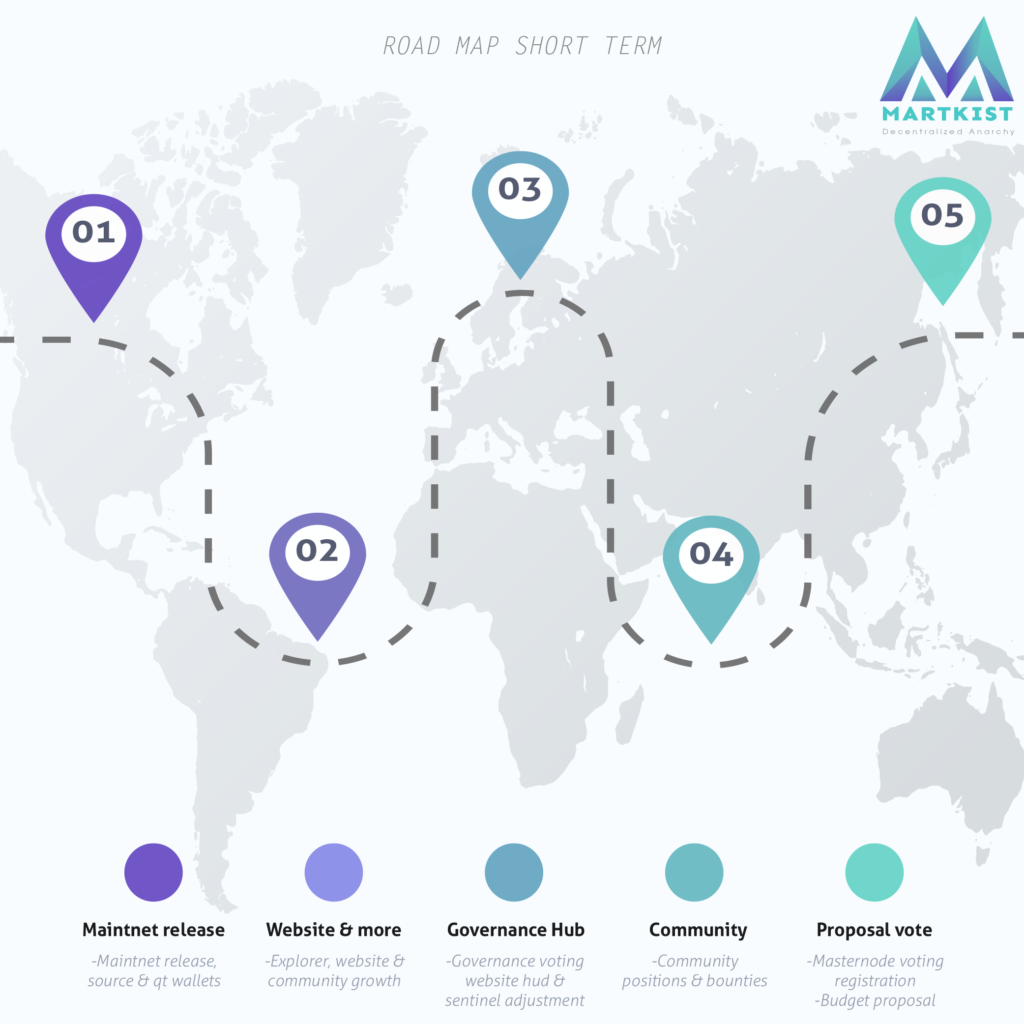 Current development focus
Martkist is currently focusing on fully developing the budget voting hub. It will essentially be a platform which enables all masternode owners to vote on the very first proposal of Martkist: funding distribution for a full test-net release of the voting hub along with a desktop wallet for the MARTK cryptocurrency. The desktop wallet will enable users to buy and sell goods and services as well as create new assets and certificates on the Martkist blockchain.
Open positions
Martkist was born as the spiritual successor of Syscoin v3 with a strong emphasis on decentralization and crypto anarchism. If you feel like the crypto community is steering in the wrong direction and believe instead in things like equality, human rights, mob power, decentralization and community governance, then get in touch with the Martkist team as they are currently looking for bright like-minded individuals to expand their reach.
Community promoters, if you have a social media account you can post about Martkist daily. Let people know they can come and mine a new cryptocurrency and join the community. Selling points: PoW SHA-256, 30m cap distributed through 10 years, no ICO, no presale, no premine. Decentralized budget voting system.
Community scouts, if you have experience in negotiating with cryptocurrency exchanges and can land listing deals at a discount we need you! We are open to paying in both MARTK as well as BTC.
Community moderators, if you spend most of your day online we need your help moderating our Discord chat, Telegram and online community.
Content creators, if you enjoy writing, drawing, etc. we need help creating articles for blogs and wiki pages, how-to guides, videos and visual graphics and marketing material.
Bitcointalk:
https://bitcointalk.org/index.php?topic=5219308.0
twitter:
discord:
website:
official explorer:
github: