FIDEX exchange is a project from the VIKKY GLOBAL'S team that are eager to build a crypto exchange focusing on liquidity for new tokens.
With an increasing number of startups entering the crowd sale space every day, the process of evaluating them is becoming crucial. FIDEX aims to identify and support the best projects in blockchain space and promote the most promising amongst them. By providing the necessary support services to the blockchain ecosystem, Fidex hope to bring stability and reinforce trust between entrepreneurs and supporters.
Centralized exchanges have been susceptible to security risks by both internal and external culprits. Fidex is a decentralized blockchain platform designed to fulfill a number of top-layer financial inclusion services.
In Asia there exist a number of exchanges and blockchain start-ups in the crypto space, and a few are leveraging crypto-currency usage for cross-border trades and payments. The activities suggest a good time for serious players to come in, while the infrastructure for local take-off of digital assets is solid and robust enough.
The financial services industry is also positively accommodating the old and new players like MPesa, Paxful, BitPesa and Luno contributing to transaction volumes of over $100 billion within the payments and remittance space. Some of the banks are now lobbying for rights to trade cryptocurrencies, though most of the region's central banks are keeping the banks focused on traditional fiat-based services.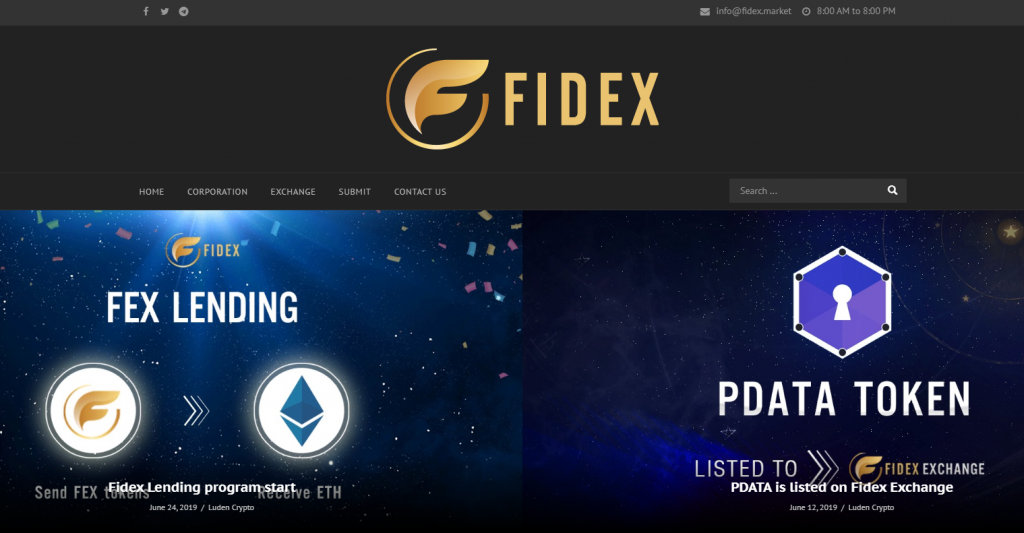 WHAT WE DO
Fidex aims to position itself as a platform to enable new blockchain-based financial services to take advantage of new opportunities presented by the blockchain ecosystem including Smart contracts, ICOs, Tokenization that will power digital identities, certificates registration and verification services.
Unlike most global exchanges which are centralized, Fidex is one of the first decentralized digital asset exchanges focusing on new projects in Asia. This is in-line with the Blockchain inherent
feature of decentralization which removes the risks (e.g. hacks, internal fraud) associated with a central repository of investors' funds (i.e. private keys).
In Asia, the major players are locally based companies with limited vested services resulting in mostly peer-to-peer investing and trading activities. Fidex plans to feature tailored services to better suit the needs of its target markets. The Fidex Blockchain platform will allow farmers, business owners and traders seeking grants, loans and investors to easily get approached by our system and then become suitable for crypto-trading.
WHO NEEDS OUR SERVICES
Fidex exchange is created to inspire new ICOs, to help them reach the Global playground and achieve their target as soon as possible. We will equally play an important role in providing liquidity to our users on various tokens listed on our exchange.
OUR STRENGTHS
Fidex has implemented best practices for AML-CFT. This includes the adoption of a standard compliance process and the development of AML-compliant software that meets and complements the requirements of the Know Your Customer (KYC) principles within the financial services industry. Fidex is committed to operate at the cutting edge of compliance tools and technologies and adhere to local as well as international laws and regulations which may govern the industry.
Fidex performs automated transaction monitory to ensure that customers are not exceeding the expected trading volume limits for individuals and organizations. A verified individual user may perform transactions withdrawals of up $10000 per day and a maximum of $25000 per month while a trader/merchant may double withdraw twice as much as an individual.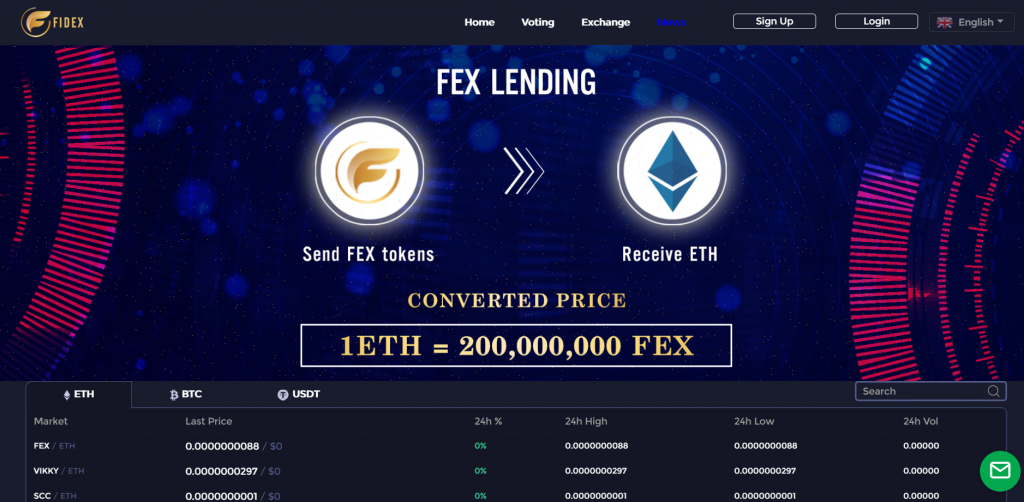 FUTURE PLANS
➢ We plan to incorporate the exchange of digital assets to fiat and vice versa via credit and debit cards.
➢ We plan to expand our project to many countries in Africa because Africa has proven to be a safe haven for crypto projects.
➢ We have plans of partnering with many big crypto projects in the
world.Official website: https://news.fidex.market